Materialism
Today I banged up the side of my car. Which super sucks given that it is an Infiniti G-35 coupe and the 90% of the point of having a sporty car is that it looks good. But surprisingly (even to me), when it happened, I wasn't very upset or angry. It's just a car after all. Which brings me to share this article about "Why We Buy Too Much Stuff". And for those of you who...
Lessons from Failures
As a follow up to my last post, I am deeply DEEPLY humbled by the response and care I've received (both in magnitude and depth). From personal phone calls from close friends to anonymous messages from readers whom I barely know (and every form of communication in between), thank you to everyone who reached out. In my time of vulnerability, I fall onto a supportive crowd. In particular, an...
A Series of Failures
In the past few months, I have faced a series of failures. -  My (now ex) girlfriend and I broke up -  Tested a less-than-impressive score on my GMATs -  Rejected from Stanford Business School -  Applied to a job at Facebook and was rejected -  My family is in disarray I do not claim to be successful in every endeavor, and I will not put on that façade. It is disappointing to face failure time...
"I love you mom"
Only recently did I start saying "I love you" after phone conversations with my mom. It was hard at first, and kind of awkward. But I'm trying to make it a habit and it's getting easier. A few days ago, I was stressed about meeting a work deadline, so after the call with my mom, the thought had slipped my mind. I immediately called her back and said "oops, sorry!...
Count Your Blessings
I don't do this enough (in fact, this is the first time I'm ever doing it), but often in the midst of always striving to be better, greater, happier I forget how great I already have it. I'm currently applying to Stanford Graduate School of Business and I'm a little flustered because the application is due in 2 days and I'm not even close to done yet. But while up at...
A Five Year Long Promise
5 years ago, I spent 2 months in Shenzhen, China for a summer internship. I had no family or friends there, but I soon found a taekwondo school taught by an ex-university team athlete. The masters accepted me into their school and I would train there every night after work. Soon, those athletes became my friends. After a month, the head-master wanted to gift me with a black belt from his school...
Goodnight
A Lesson in Humility
A few days ago, I was asked to interview an intern for the Google diversity program, aimed at providing diverse students with relevant work experience for a better future. I have seen many resumes for this program, Harvard 4.0's Stanford 3.8's etc. All with very impressive previous internships. My assigned candidate was a boy from Detroit. His resume was mediocre at best, but overall,...
The Businessman and the Fisherman
I was having dinner with a fellow Google colleague. She wants to work with the Google team that goes to Africa to provide the local residents with internet access. She believes that having access to the world wide web would improve their lives. Her boss asked her, "why would providing the local Africans access to the internet improve their lives?" After a few rounds of...
My Future Baby
One of my closest friends recently just had a baby. When I have MY baby, I'm either going to take embarrassing pictures and make famous memes out of them. Or I will take super cute pictures of them that even when they're old, they can impress hot chicks (or boys) with their baby pictures. …not like MY baby needs any help impressing hot chicks… (just kidding!)
12 tags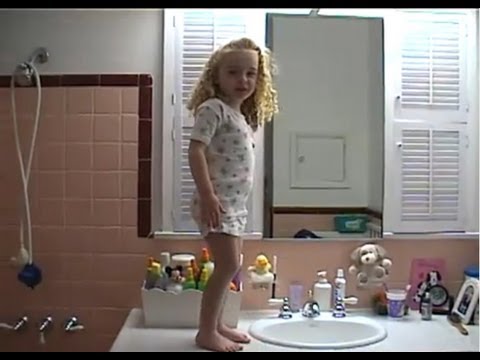 On Mistakes
Wow, sorry I've been so MIA on tumblr, I've been dying at work! It's about 3 am and I finally finished. After working at Google for about a year now, I've learned it's that it's ok to make mistakes (though I'm not sure if this is exactly the "right" lesson to learn).  When I first started at this job, I double/triple checked all my...
How to Love - Lil Wayne (girl version) by CEEJ ...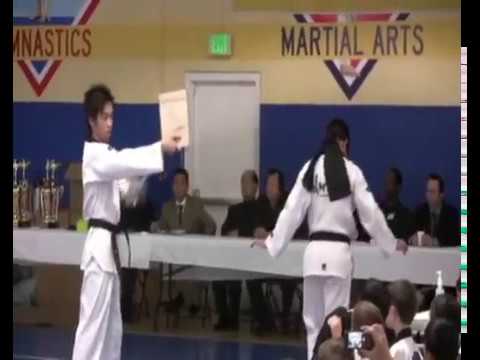 One Year in Cali
It's been one year since I've moved to Cali But when I think back on all that I've accomplished this year, I actually haven't accomplished much. A few extra digits in my bank account, a new car, the nice apartment with marble countertops and pool, and of course a new set of wonderful friends. My own quality of life has definitely improved, but have I improved anyone...
$600 Looking for CLEAN subletter, AWESOME house,...
This was my craigslist post. I'm posting on here because craigslist deletes after a few weeks and I want to keep it for memories sake. http://sfbay.craigslist.org/sby/sub/2398609413.html ——————————— Check out this awesome shindig: ZOMG this location is the shitzz. 10 minutes away from Stanford and 10 minutes away from...
Sad that I can't find the full song for...
Some Pictures to Describe This Week
I don't feel like talking, so I'll let these pictures speak for themselves.
=)
Heroes and Leaders
Today, we were asked to think about heroes and influential leaders in our personal lives. I hope one day when my kids (or my little sister) are asked to think about their heroes/influential leaders, they would think of me.
Like a BOSS
So this morning, a bunch of people gathered in a conference room discussing a problem we're facing I roll in like a total bad-ass, bust down the door and was like: And everyone looks at me like "WTF?" because I'm wearing my Asian nerd glasses, and when I wear my Asian nerd glasses, that's when you know shit's gonna go down. So I'm like...
"Good Boy!"
My manager brings her dog to the office everyday. Today she said "Good Boy!" to the dog and I thought she was talking to me so I said "Thanks!" She was not talking to me…
Happy Hour (with pictures)!
A few funny pictures to end a good week
Why is patience a virtue? Why isn't "hurry the...
People have always been telling me: "Michael, patience is a virtue." But when it comes to things that's expected from me, suddenly "hurry the fuck up" becomes the virtue.
Look what I found at work today
We have a photobooth machine at Google for free!! And we can even make those cutesy Asian edit stuff. This is my manager.
AWESOME day!!
Today was awesome: ONE: First, just look how nice the weather is! And it's January! This does NOT happen in New York TWO: Today for lunch, they served a bunch of seafood! Crab, lobster, mussels, clams THREE I don't usually publicly brag on my tumblr, but every once in a while, I want to bask in my accomplishments. Today the CFO of Google (my boss's boss's...
To everyone who says "2011, I hope you will be...
Or "In 2010, I made some mistakes. I hope 2011 is better to me." Or "2011 will be my year to shine." My bad side: I sympathize with your problems, I do, but at the end of the day, January 1st, 2011 is just another day. The same as any other day - 24 hours. Nothing has changed from Dec 31st to Jan 1st. As nice as it sounds, New Year is NOT a new start. All your problems...
Book From My Old Professor
A few years ago, I approached my professor for an academic research study. She gave me this book… 131. Believe in miracles, but don't depend on them 184. Don't forget, a person's greatest emotional need is to feel appreciated 237. Seek out the good in people 272. When facing a difficult task, act as though it is impossible to fail. If you are going after Moby Dick, take...
Think how many people... →
eunyce: ..have sat next to you on a bus, train, whatever. Now think how many people have sat next to you on purpose, with their fingers crossed in hope that you'll talk to them. I'm sure somebody has. There's plenty of times when somebody has seen you and hoped that you spoke to them, but you never did, 'cause you don't have the guts, and neither do they. Don't go around thinking nobody...
kissesxoxo: Time makes us forget memories, but a few memories make us forget time; they make life worthwhile.
Emails from my Super Asian Mom
My mom is a fob. My son:   I am very very proud of you. I am always proud of you. I know that you are excellent. All my friends has thought that you are the best boy. The best is not just for your career, it is for your personalities.   I really hope you are going to successful for everything.        mom Hi, My son;         Congratulationds! I am very proud of you. Keep your mind. You...